Brand new
Legendary Love BOM
is here.
Kindred Spirits Sisters
is ready to ship, check out these 7 charming projects. We have just recut
Journey's End Block of the Month
. It won't last long.
Star Spangled Liberty BOM , Conestoga Crossing BOM and Freedom Bound Block of the Month available in limited quantities.


Check out our Moda precuts. We carry a huge selection of reproduction fabrics and Moda favorites.

We are participating in the Maryland Row by Row Experience. Come join the fun. Click on the license plate or row to order.






click on picture to order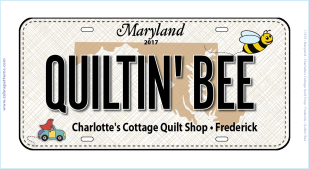 Remember to fan Charlotte's Cottage Quilt Shop on Facebook and follow us on Pinterest and Instagram.